Ft Hays State University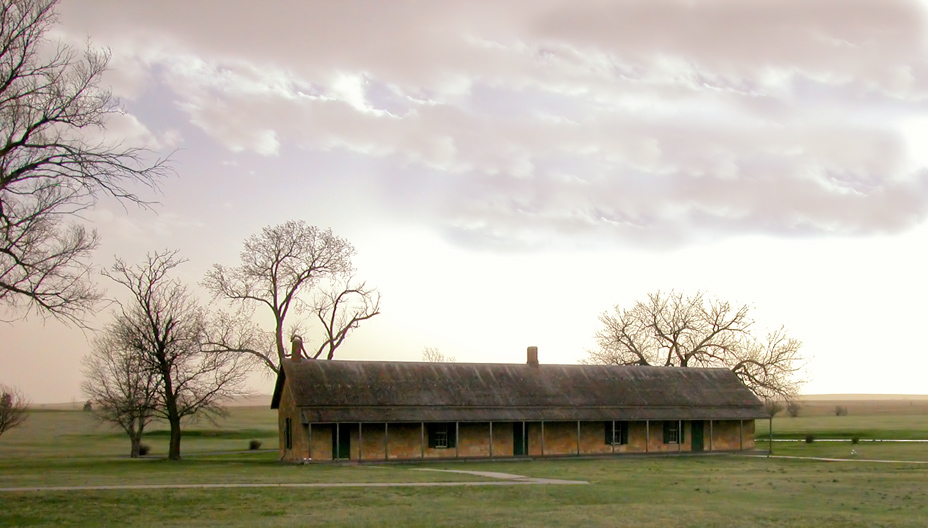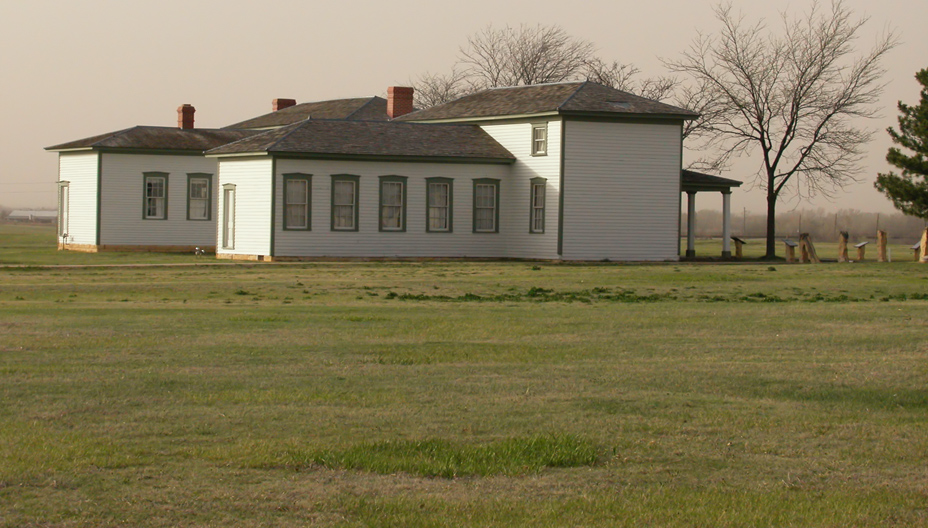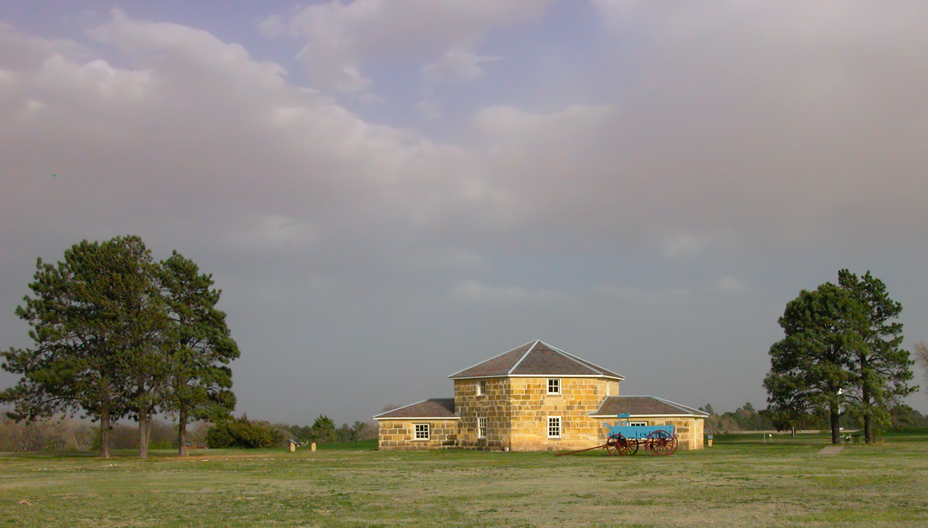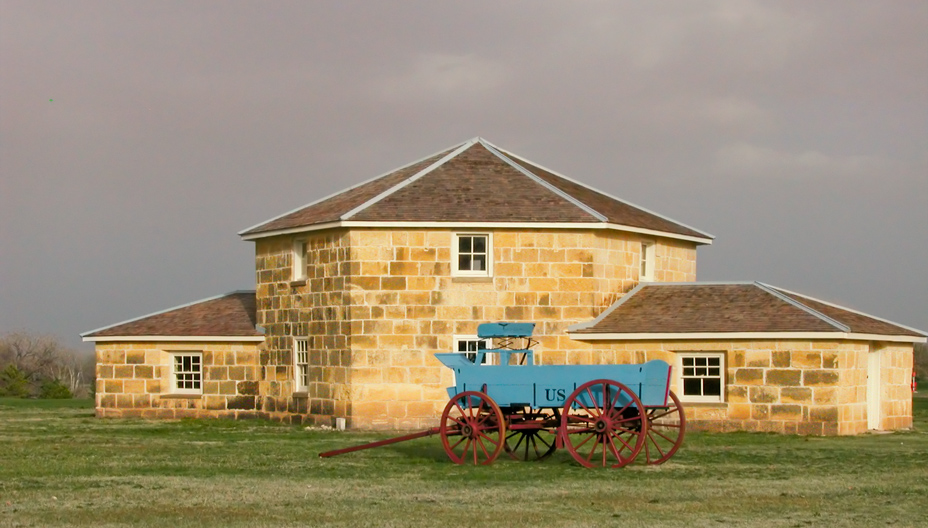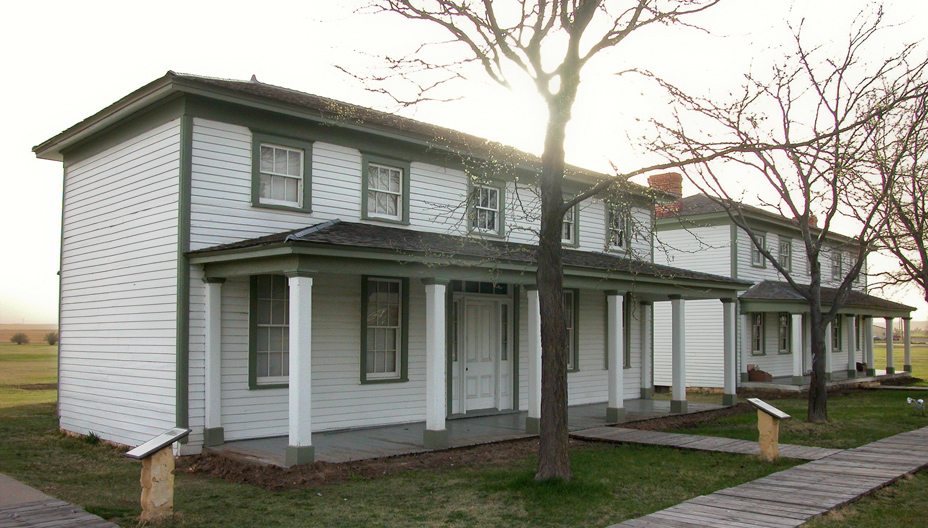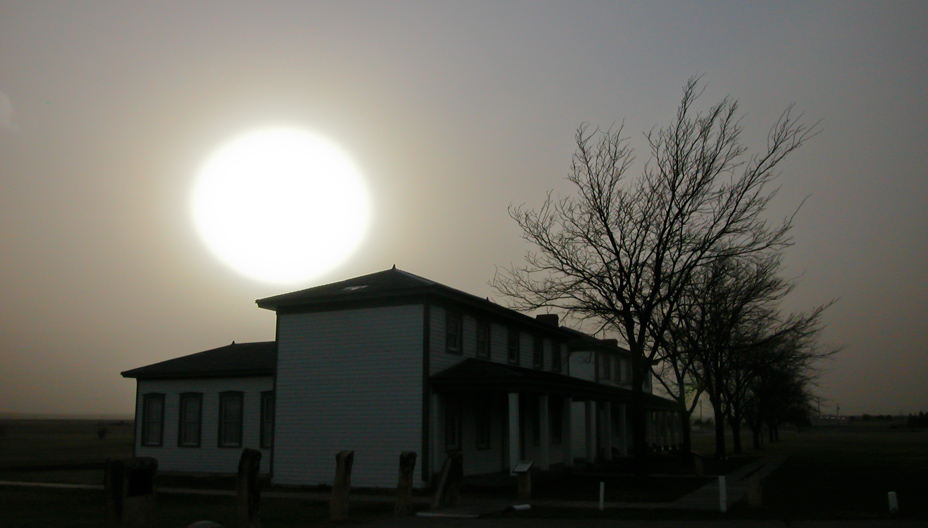 Fort Hays (originally Fort Fletcher) was established in 1865 to protect the Butterfield Overland Dispatch route to Denver. The fort was closed after less than seven months of service, when Butterfield went bankrupt. It reopened six months later to provide protection for Union Pacific Railway construction workers, but the railroad's eventual route ran five miles north of the fort.
A lethal flood destroyed the fort in 1867, and it was rebuilt at its present location. The new site was less than a mile from the right-of-way, affording better protection for construction crews and making it possible for Fort Hays to become a regional supply depot.
Deactivated forts suffered a variety of fates:
Some were simply abandoned (and later restored or not).
Some were sold.
Some were transferred to other federal departments.
Most were scavenged for building materials.
But, Fort Hays is the only one in this collection that became a college campus.
Only four original buildings remain: the blockhouse, the guardhouse, and two officers' quarters, which had been sold into private hands and later re-purchased and moved back to their original locations.