Bent's Old Fort National Historic Site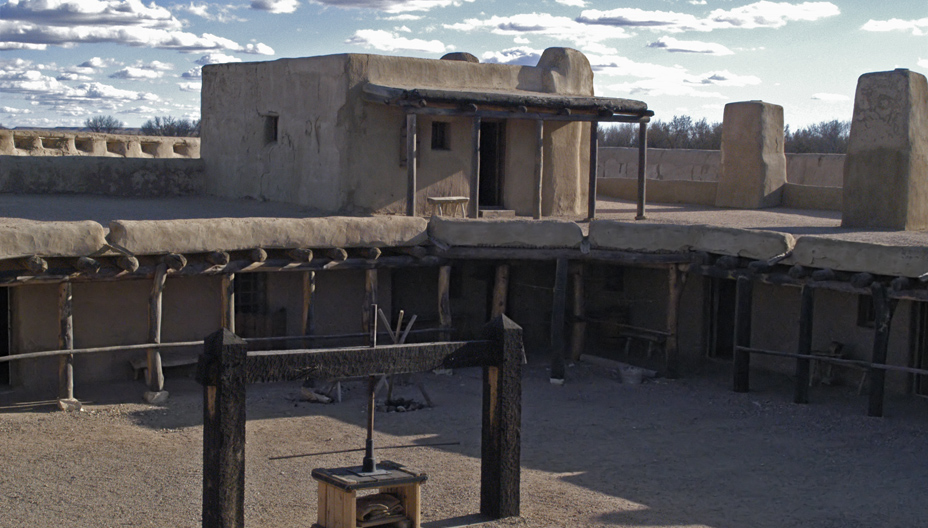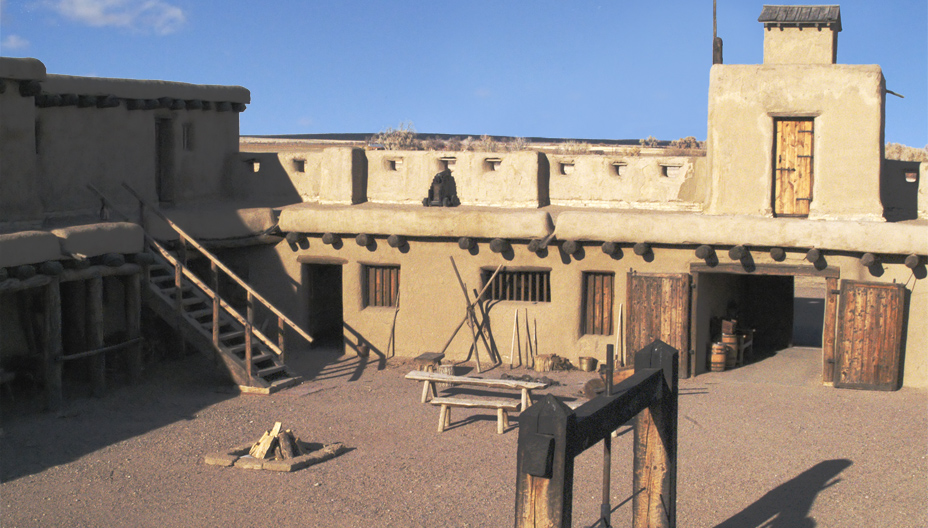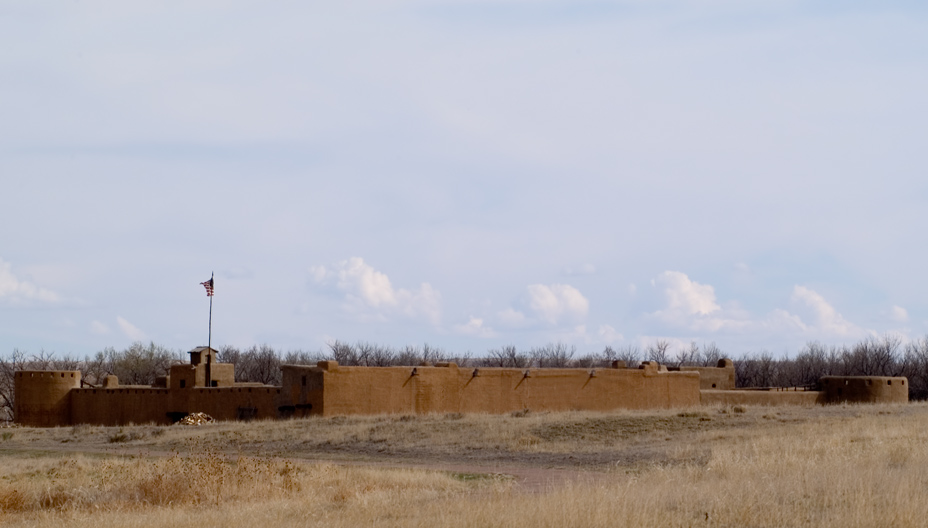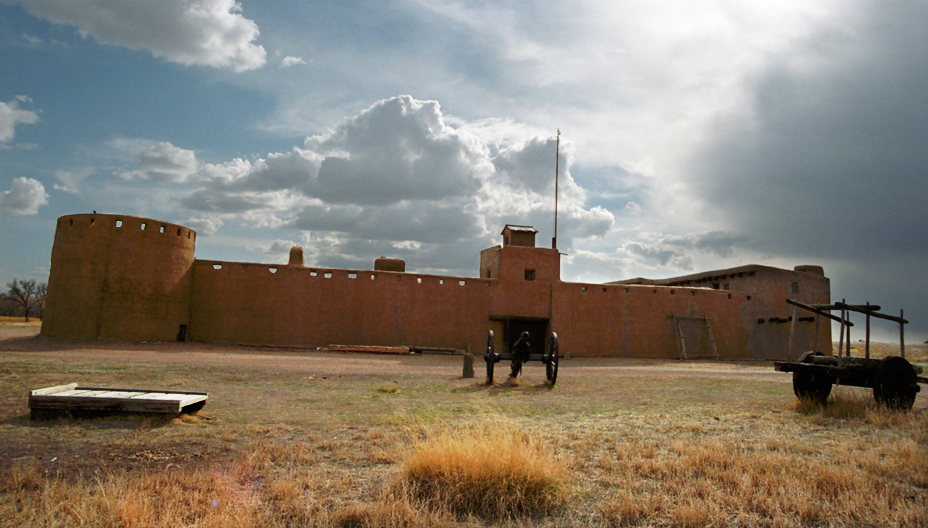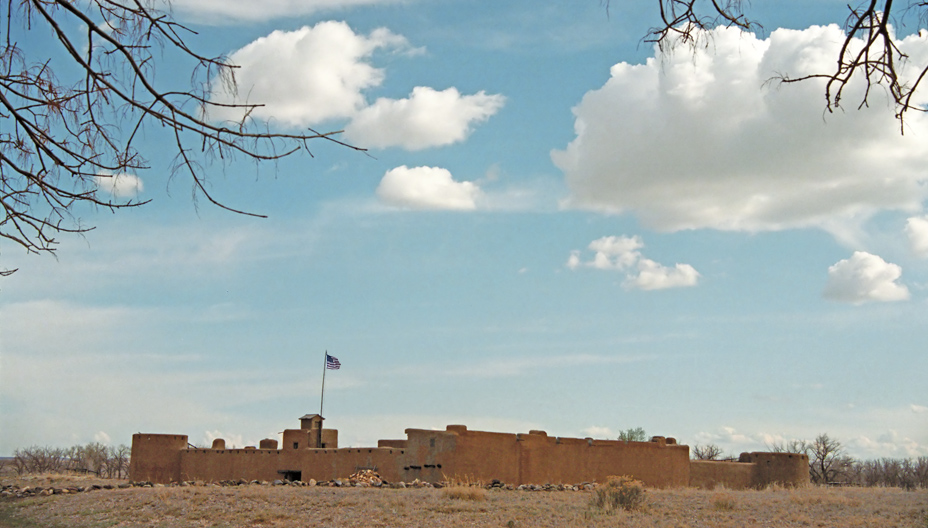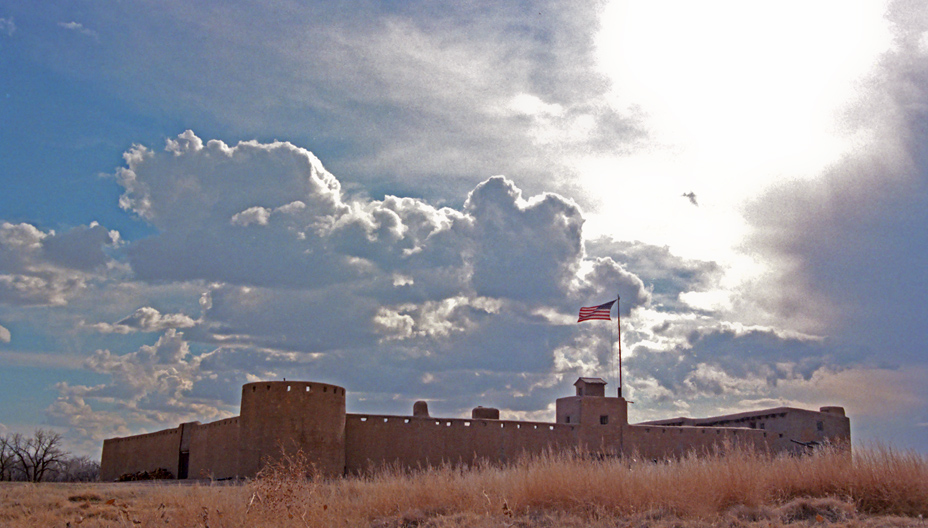 Ninety miles southwest of Fort Larned the Santa Fe Trail splits into the Cimarron Cutoff (the original route) and the Mountain Branch.
The Mountain Branch was almost 100 miles longer and more difficult but enjoyed more abundant water and less risk of Indian raids. The major trade site on the "wet" route was the fort built in 1833 by Ceran St. Vrain and the Bents, William and Charles (later the first civil governor of New Mexico Territory) on the Arkansas River above the mouth of the Purgatoire (Picketwire, Purgatory).
Bent's Fort burned down in 1849 (some claim by William after failing to sell it to the army) and was rebuilt 40 miles downstream.
In 1864 Colonel John Chivington commanding Colorado volunteers out of Fort Garland (Colo.) commandeered the fort, compelled William Bent's son, George, to lead his troops to the camp of Southern Cheyenne Chief Black Kettle, and perpetrated the infamous Sand Creek Massacre.
The "old" fort was reconstructed in 1976 as a National Historic Site.
Established in
1833
La Junta, CO
---
Links